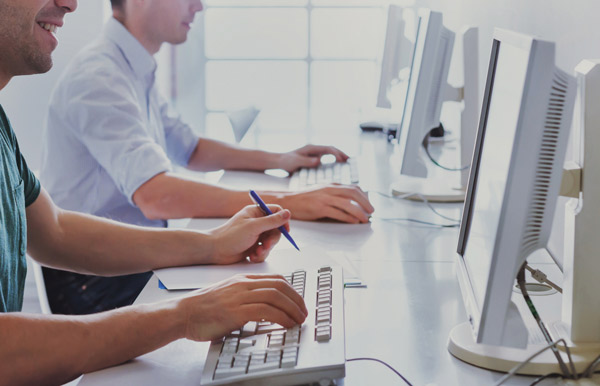 Types of Exam Delivery
FITSI Exams are conducted in two different ways. The two exam deliveries are:
1. In-Person Testing - In-person exam testing uses a dedicated room with a dedicated proctor and computer equipment. FITSI provides the hardware and software, and these events allow multiple candidates to take the FITSI exam simultaneously. (Currently not being offered during the pandemic).
2. Remote-Proctored Testing - Remote-proctored testing uses an online platform to deliver the exam to candidates at their home, office, or other private location while being monitored by a FITSI Exam Proctor. The exam candidate will use a personal computer provided by the candidate. The candidate will install the exam software application onto the personal computer to access the online platform. Candidates will use a secondary device such as a smartphone or tablet to connect to an online meeting space where the FITSI Exam Proctor will monitor their activities while they take the exam.