FITSP Certification Process
FITSI uses several processes to manage the FITSP Certification Program. These processes include:
An Examination Process
An Application Process
An Assessment Process
A Certification Decision Process
A Recertification Process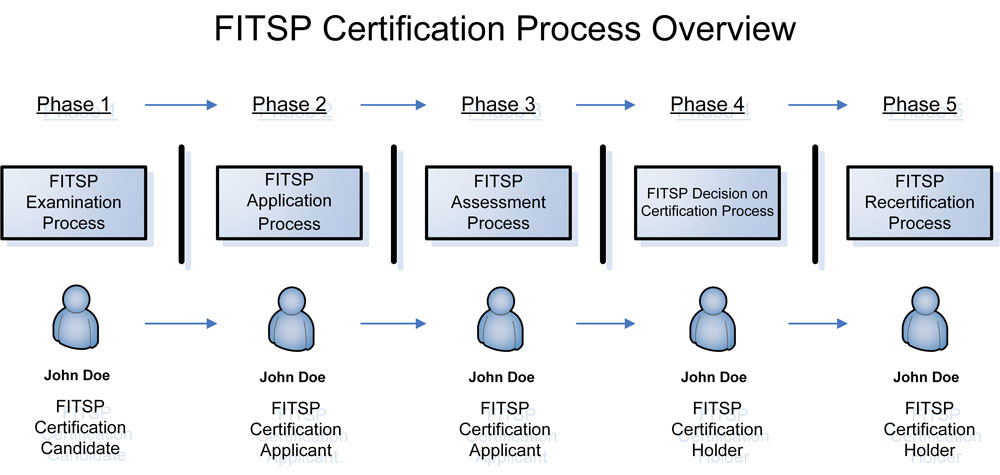 As part of earning a Federal IT Security Professional (FITSP) certification, FITSP Certification Candidates must successfully pass a certification exam (Phase 1) and submit a formal FITSI Certification application and supporting documentation (Phase 2). Once the FITSP Certification Application Package is submitted, FITSI assesses all the items in the application (Phase 3) and renders a formal certification decision (Phase 4). During this formal certification decision phase, a determination is made on whether the FITSP certification will be granted to the individual. Certification Applicants who become Certification Holders in Phase 4 move to Phase 5, where they must meet certain criteria to be recertified. This process is visually represented in Figure 1 below.