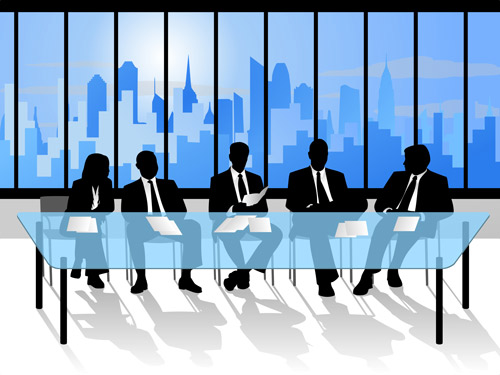 The current FITSI Scheme Committee members are listed below.
Bert Belisch - FITSP-M, CISSP, PMP

Bert Belisch is currently working as a Director, Program Operations for Nationwide IT Services (NIS). He manages a portfolio of Federal Civilian Agency contracts for NIS. His contracts provide Enterprise IT services and support, program and project management, applications development, and security. (IT systems/applications/ physical) Previous assignments included Program Management at the U.S. Geological Survey, providing Enterprise IT Service support for over 10,000 end users across the United States. He was a Director/Program Manager for New Directions Technologies Inc. (NDTI), supporting critical DHS and DOD operations. Prior to joining NDTI Bert was a career U.S. Army Officer, from 1988 to 2008, retiring at the grade of Lieutenant Colonel. His culminating assignment was as the Information Assurance Manager, for the Chairman of the Joint Chiefs of Staff networks at the Pentagon. As an Army officer he had many challenging assignments in Europe and the U.S. and as an Artillery Officer he was responsible for nuclear compliance, platoon and battery operations and safety. Changing career paths in 1997, as an Information Systems Management Officer (FA 53), Bert took on new career challenges working with NATO and US Army information technology systems/networks in assignments from Europe, the US and Iraq.

Leo Dreiger - CISSP, CISM, CISA, CEH, CHFI, CISM, Security+ and Network+

Leo Dreiger owns and has operated TheSecurityMatrix.com since 1995 in which he oversees the development of policies and procedures related to data protection mechanisms. Leo plans, organizes and orchestrates risk management and customer supporting non-repudiation services, determining security vulnerabilities from a variety of modern exploit tools. He is a highly skilled IT Consultant focusing on fixing hardware related problems, software upgrades and roll outs, network repair,upgrades and purchasing, wiring documentation and design. Configuration and support for Intrusion Detection Systems, ISAserver, Firewalls, and Network Security. Leo has also provided consulting services to many Federal clients to include The Department of State, The Department of Labor, Internal Revenue Service and the Centers for Medicaid and Medicare, and more. Additionally, he has help thousands of IT professionals achieve their certifications and maintains an evaluation level above 90 percent.

Tyler Harding - CPA, CISA, CISM, CISSP, CAP, GGEIT, FITSP-A, FITSP-M

Tyler Harding is a Senior Manager and leads a commercial and DoD compliance program at Amazon Supply Chain (https://supplychain.amazon.com). The Compliance team's goal is to earn customer's trust and maintain compliance with multiple information security certifications such as ISO 27001, AICPA SOC 2, HiTRUST, and NIST SP 800-171. Prior to his role at Amazon Supply Chain, Tyler was the DoD Security and Compliance Manager for AWS and led efforts to accredit AWS cloud services to Impact Levels 4 and 5 under DoD's Cloud Computing Security Requirements Guide (CC SRG).

Before joining Amazon in 2019, Tyler spent over 20+ years in public accounting firms such as PWC, KPMG, and Kearney & Company in their respective IT audit practices and led engagement teams through many SOC 1, FISMA, and financial statement audits.

As a recovering IT auditor, Tyler now enjoys his Summers and Falls swimming, cycling, and playing an occasional round of golf! Tyler has also supported the ISACA Greater Washington D.C. Chapter for over 20 years by teaching CISA, CISM, and CGEIT review courses.

Leighton Johnson - FITSP-A, CISSP-ISSEP, CISA, CISM, CAP, CRISC, CGEIT

Leighton Johnson, the CTO and Founder of ISFMT (Information Security Forensics Management Team), a provider of computer security, forensics consulting & certification training, has presented computer security, cyber security and forensics classes and seminars all across the United States and Europe. He has over 35 years experience in Computer Security, Cyber Security, Software Development and Communications Equipment Operations & Maintenance; Primary focus areas include computer security, information operations & assurance, software system development life cycle focused on modeling & simulation systems, systems engineering and integration activities, database administration, business process & data modeling. He holds CISM (Certified Information Security Manager), CISA (Certified Information Systems Auditor), CISSP (Certified Information Systems Security Professional), CIFI (Certified Information Forensics Investigator), CSSLP (Certified Secure Software Lifecycle Professional), CAP (Certified Authorization Professional), CRISC (Certified in Risk & Information Systems Control), CMAS (Certified Master Anti terrorism Specialist), ATOL2 (DOD Anti-Terrorism Officer Level 2), C|CISO (Certified Chief Information Security Officer) and MBCI (Certified Member Business Continuity Institute) credentials. He has taught CISSP, CISA, CRISC, CISM, Security +, CAP, DIACAP, Anti-Terrorism, Digital and Network Forensics, Security Engineering, Security Architecture and Risk Management courses around the US over the past 10 years.

William Rybczynski - CISSP, CISM, Security+, IAM, and IEM

William Rybczynski is the Vice President of the RPI Group Inc. and a founding member of the Federal IT Security Institute. Joining RPI in May 2011 as the VP of the Cyber security Division, he brings 15 plus years of cybersecurity technical and training experience supporting the U.S. Department of Defense. He is professionally certified as a CISSP,CISM, NSA IAM and NSA IEM. He also served 20 years as a United States Marine and was selected as one of the Marine Corps first Information Assurance Technicians (MOS 0689) retiring in 2006 after serving as the Information Assurance Chief, Headquarters, C4 where his responsibilities included management of the Marine Corps Information Assurance Program. Prior to joining RPI, he successfully led his previous company to a 400% sustained increase in support to the Department of the Navy's Information Assurance Workforce Improvement Program.