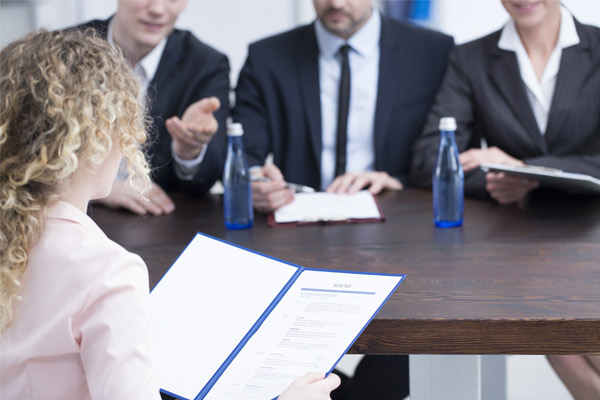 The current FITSI Certification Committee members are listed below.
Matthew Denton - FITSP-O, CISSP, Security+, MCSE

Matthew Denton is a native of Kentucky, who began his IT career 15+ years ago in-network services. A graduate of Southern Illinois University, he holds a Bachelor of Arts degree in Linguistics, with minors in Japanese and East Asian studies. Over 15 plus years, Matthew has worked as a systems administrator and network security engineer, progressing to an information assurance engineer working with various branches of the United States military. Matthew has been called upon to consult with clients on cybersecurity security issues at home and abroad. Matthew spent the first couple years of his IT career Supporting the United States Army and then went on to support the United States Marine Corps in various cybersecurity roles. While supporting the United States Army, Matthew did system administration and security tools administration. While supporting the Marine Corps, Matthew did extensive wireless networking and certification and accreditation (C&A) work. Matthew was also fortunate enough to support the Network Defense desk at CENTCOM. He currently works for the Smartronix Cloud Business unit as a Cybersecurity Engineer specializing in Security Information and Event Management (SIEM) tools. Matthew holds a CISSP and FITSP-Operator certifications, amongst others.

Tracy Johnson - CISSP, CISM, GCIA, FITSP-O

Tracy Johnson is the chief of the Columbus Network Assurance branch which is an integral part of the Defense Information Systems Agency (DISA) Cyber Security Service Provider (CSSP) team. The DISA team provides cybersecurity services for several Department of Defense-wide applications and services. Before working for DISA, Mr. Johnson was a senior firewall administrator in Atlanta, GA, managing Next-Generation Firewalls and Web Application Firewalls, for a client at Science Applications International Corporation now Leidos. Tracy has more than 15 years of experience as an information security specialist. Most recently a graduate of The Ohio State University, he holds multiple degrees in Computer Science, Business Administration disciplines. Mr. Johnson is a certified cybersecurity professional holding current Certified Information System Security Professional (CISSP), Federal IT Security Professional Operator (FITSP-O), Certified Information Security Manager (CISM), and GIAC Certified Intrusion Analyst (GCIA).

Abdullah (Al) Laique - AWS - Certified Solutions Architect, Certified SCRUM Master, Security+

Al Laique is a top-performing IT Executive Director with extensive experience in network infrastructure and security operations. He is highly skilled in evaluating existing systems to identify inefficiencies and redundancies, implementing strategic upgrades and process improvements to facilitate improved workflow and data integrity. Al directs all facets of project lifecycle from inception to completion, delegating tasks to internal teams and allocating resources to ensure achievement of all milestones in accordance with overarching strategies, time lines, and budgets. He provide effective leadership to team members, collaborating with executive teams to standardize operating procedures and best practices, facilitating training initiatives and documentation in conjunction with professional development opportunities. Al has a proven ability in minimizing risks and losses, as well as associated operating costs whilst maximizing quality and efficiency of all organizational departments. He manage EA, Technology disruptions and organizational behavior through monitoring KPIs. Other previous accomplishments and positions include: Senior Project Management – Senior Infrastructure, Security and Messaging Engineer for A CST Group, Inc., Contractor/IT Services for City of Calabasas, Systems and Security Architect/Consultant for EdNet, Inc., Senior Management/Project Manager for Dynasel USA, Inc., CIO for Guardian ISP, Inc, and Co-Founded IVY2.

Janae Roberts - CISSP, CCSP, FITSP-M/O, C|EH

Janae Roberts is the Deputy Installation Information System Security Manager for the Department of Army, United States Army Test and Evaluation Command at White Sands Missile Range. With more than 23 years of experience in Information Technology, Janae Roberts is a seasoned Information Specialist, industry thought leader, and a certified security professional with extensive experience in Information Technology. As a subject matter Expert, she's primarily responsible for Information Assurance/Cybersecurity for the G6 Enterprise Communications for White Sands Missile Range. This includes, but not limited to, ensuring procedures fully support the security integrity of information systems and network operations, and comply with Public Law (Federal Information Systems Management Act), Department of the Army (DA), Department of Defense (DOD), National Security Agency (NSA), and national Institute of Standards and Technology (NIST) security directives. She reviews threats and vulnerabilities to assess risks and determines effective measures to minimize such risk and identify resources to be protected. In addition, she analyzes the risk of espionage, sabotage, damage, fraud, and theft to determine the level of protection needed. She has experience in system administration, network administration, web design, planning, strategy, analysis, development, implementation, maintenance, and enhancement of information systems security, programs, policies, and procedures in accordance to federal policy to help secure the Nation's Federal Information Systems. Ms. Roberts holds an M.S.I.S., in Computer Security Management, an M.P.A., in Policy and Management and has earned prestigious professional certifications including Certified Information System Security Professional (CISSP), Certified Cloud Security Professional (CCSP), Federal IT Security Professional Manager (FITSP-M), Federal IT Security Professional Operator (FITSP-O) and Certified Ethical Hacker (CEH).

James Venuto - CISSP-ISSMP, CIPT, CISSP, CCSP, CSSLP, CCAK, CCSK, CISM, CISA, CRISC, CASP, CySA+, Security+, Network+, A+, PMP, ACP, CSM, and PSM.

James is a client-enabling leader with extensive experience in IT governance, risk management, compliance, cloud/enterprise security/privacy architecture, and operations. Currently, he is the Principal Security, Privacy, and Compliance Architect at the Office of CTO for IBM Cloud in the New York City Metropolitan Area.

James has a solid educational background in engineering, with a Master of Science in Computer Science and Electrical Engineering from New York University - Polytechnic School of Engineering and a Bachelor of Science in Electrical Engineering from Drexel University.

He holds multiple certifications, including CISSP-ISSMP, CIPT, CISSP, CCSP, CSSLP, CCAK, CCSK, CISM, CISA, CRISC, CASP, CySA+, Security+, Network+, A+, PMP, ACP, CSM, and PSM.