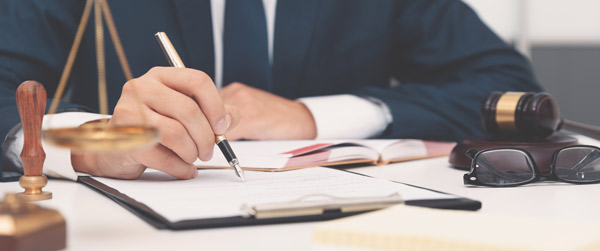 The current FITSI Appeals Committee members are listed below.
Charles Blackmore - PMP, CISSP

Charles Blackmore currently serves as a Maritime Transportation System Specialist – Cyber, where he is responsible for the development of doctrine and policy used by Maritime Transportation Security Act-regulated facilities to include cybersecurity as part of their security plans. His past roles include Chief Information Security Officer for the National Endowment for the Arts, where he is responsible for the development, coordination, implementation, oversight, and management of the agency's information security, privacy, and IT risk management programs to ensure confidentiality, integrity, and availability of agency systems, networks and data and IT Specialist - working in the Office of the Chief Information Security Officer dealing with Federal Information System Modernization Act compliance and risk management activities across the enterprise. He has worked as a government contractor and in the private sector in his 20+ year career. Mr. Blackmore obtained his master's degree in Information Assurance in 2019 and holds several cybersecurity certifications.

Jacqueline Buntyn - FITSP-M, PMP, CRISC, CISSP, CISM, CAP

Jacqueline Buntyn has served over 32 years as a Federal employee. She currently serves as the Cybersecurity Chief for U.S. Army Forces Command (FORSCOM). Jacqueline is responsible for coordinating, integrating, and synchronizing the cybersecurity framework throughout FORSCOM's Corps, Divisions, and Direct Reporting Units. Working to improve cybersecurity readiness, she manages the creation of policy, cyber training, and Risk Management Framework in support of the Federal Information System Modernization Act of 2014. Before arriving at FORSCOM, Jacqueline was the Chief Information Officer (CIO) at the Naval Hospital, Cherry Point, NC. As the CIO, she leveraged technology and telecommunications as a driving force in aligning IT initiatives with corporate strategic goals.

Kimberly Hennings - FITSP-M, FITSP-A

Kimberly Hennings is the Director of Cybersecurity and Information Technology (IT) Audits in the Internal Audit Department at Leidos. She is responsible for the planning and execution of Cybersecurity, IT, and SOX IT Compliance Audits. This includes developing the annual and multi-year audit plan for Cybersecurity and IT Audits in collaboration with CIO leadership and Leidos' Chief Audit Executive, managing Cybersecurity and IT control reviews of M&A integration and implementation reviews as well as overseeing the Cybersecurity and IT audit plan, and projects.

Kimberly is an information technology and cyber security executive leader with over 26 years of experience and proven success in leadership, direction, and management across many aspects of Information Technology (IT) and cyber security in both the public and private sectors. Her areas of expertise include cyber security compliance, governance and audits, IT risk assessments, cyber risk management, cyber security training and awareness, cyber resilience, policy, cyber risk management framework, and enforcement.

Kimberly joined Leidos in 2018, where she has served as the Director of Cyber Governance and Cyber Resilience within the Chief Information Security Office (CISO), Corporate Information Security (CIS) Risk Management program. During her time there, she led and directed teams and programs in the areas of cyber security audits and audit responses for internal audit, ISO 270001, and provided expertise in Leidos' Defense Federal Acquisition Regulation Supplement (DFARS), NIST SP 800-171, and Aerospace Industries Association (AIA) assessments. She co-led the Policy Enhancement and Transformation (PET) initiative to modernize Leidos' corporate cyber security and IT policies and procedures, modernized and improved Leidos' annual iSecure cyber security training creation of cyber-focused role-based training program offerings, and led the creation of the CyberCOACH cyber learning brand. In addition, she led programs and personnel in the creation and management of incentivizing good cyber hygiene across the user base, live disaster recovery scenarios (blue team and red team) within business continuity, contingency planning, and disaster recovery planning.

Before coming to Leidos, Kimberly spent 17 years in various areas of Federal government, specifically, the United States Department of Agriculture where she served the Department as Director of Compliance, Audits, Policy, and Enforcement. During her time there, she directed multiple teams of both Federal and contract employees in the areas of cyber audit leadership and management, with specific expertise and knowledge in the areas of the Federal Information Security Modernization Act (FISMA), National Institute of Standards in Technology (NIST) Cyber Security Framework (CSF), per NIST Special Publication (SP) 800-37 (current revisions), NIST SP 800-53, Office of Management and Budget (OMB) A-123 financial systems audit, Federal Risk and Authorization Management Program (FedRAMP) (Cloud solutions). She served on the tiger team for the initial creation of FedRAMP's 'high' controls baseline with the General Services Administration (GSA). Her industry experience includes prior positions both direct and contracted with IBM, Inc., Center Partners, Inc., contracted to Qwest Communications, and the Pennsylvania State government.

Kimberly is a dual certified Federal Information Technology Security Professional (FITSP) Auditor and FITSP – Manager (Federal equivalent of CISSP, and CISA), and serves on the FITSI Appeals Committee for the Federal Information Technology Security Institute. She is also a graduate of the Federal Executive Institute (FEI) Senior Executive Service preparation program.

Michael Johnson - CISSP, CISM, CRISC, CEH and FITSP-M

Michael is an information technology leader and military retiree with over 30 years of proven experience in the Department of State and the United States Army. He possesses a comprehensive IT lifecycle background from business requirement, through design/development/acquisition, to testing and service provision derived from conducting domestic and global operations in the USA, Germany, S. Korea, Iraq, Kuwait and Belgium. Michael has accomplished measurable results while leading organizations in dynamic, fast-paced environments while meeting/exceeding the expectations of senior leadership. He has managed a multiple lines portfolio of capabilities and services valued over $700M per year. Michael possesses extensive knowledge in Management, Cyber Security, and Planning/Analysis and is the recipient of multiple awards for outstanding performance and professionalism in the Department of State and the United States Army. Michael's career is supported by a Ph.D. in Information Technology with an Information Assurance / Cyber Security Focus and industry certifications including CISSP, CISM, and FITSP-M. He is currently a Senior IT Cyber Security Specialist for IT Security Policy, Liaison and Training at the Department of State.

BeBe Kelly-Serrato - FITSP-M

BeBe started her career as a geologist, hired by the NASA community as an Aerospace Engineer, IT Cybersecurity Specialist, Scientist, Integration Safety Engineer, and finally, a Program Systems Manager. Her career as an aerospace contractor spanned 17 years, working with several prime contractors, including Lockheed Martin, Rockwell, GB Tech, Boeing, Jacobs, and Johnson Engineering. After 11 years as an entrepreneur, she re-entered aerospace with Paragon Space Development Corporation. She is also a vocalist/vocal coach, speaker, panelist, and facilitator. After leaving the space program, she was certified as an International Certified Coach with the International Coaching Community, recognized by the International Coaching Federation. She is laser-focused on organizing master roundtables, keynote speaking events, and workshops to enhance and elevate leaders' skills through technical meetings and sessions to provide critical solutions to her clients. She developed her own framework for Leadership Cybersecurity Coaching and offered other process frameworks for team coaching. In the past decade, she has coached organizations and leaders to protect against cybersecurity threats and protect their valuable infrastructure in a short period. Currently, coaching services are offered part-time since BeBe started a position with Paragon Space Development Corporation as a Flight Systems Safety Engineering Manager. She assists Paragon in the safe development of solutions for environmental health systems for extreme environments. She asks internal and external clients questions like; do you ever lose sleep at night thinking about your client's valuable infrastructure, or what is the engineering problem that keeps you awake at night? She asks questions that help bridge the gap between the Boardroom Team (BRT), Senior Leadership Team (SLT), and the Technical Engineering Teams (TET) under her direction to protect the bottom line. Why imagine when an executive coach can provide frameworks specifically developed using a combination of major strengths and professional expert knowledge to bring clarity through a CYBERTRUSTISITY framework? BeBe plans to work for Paragon for several more years and eventually retire into Leadership and Team Coaching. She recently completed a Team Practitioner Coaching certification Dec 2022 and is waiting for the credential. She has been a FITSP-M certified since Jan 2013 to the present day.